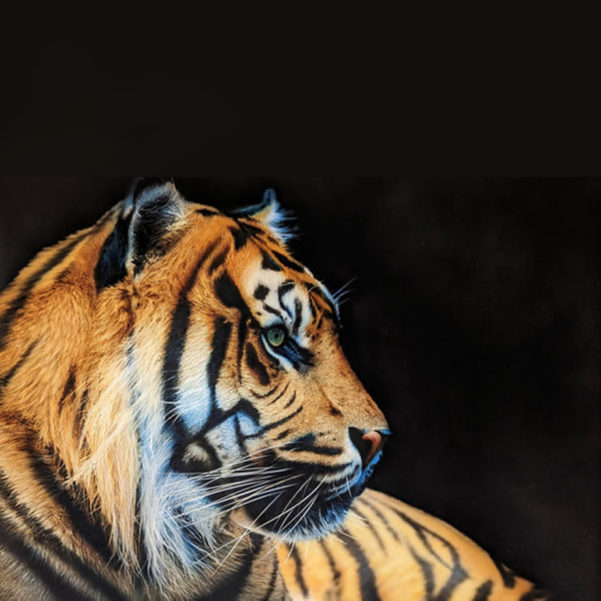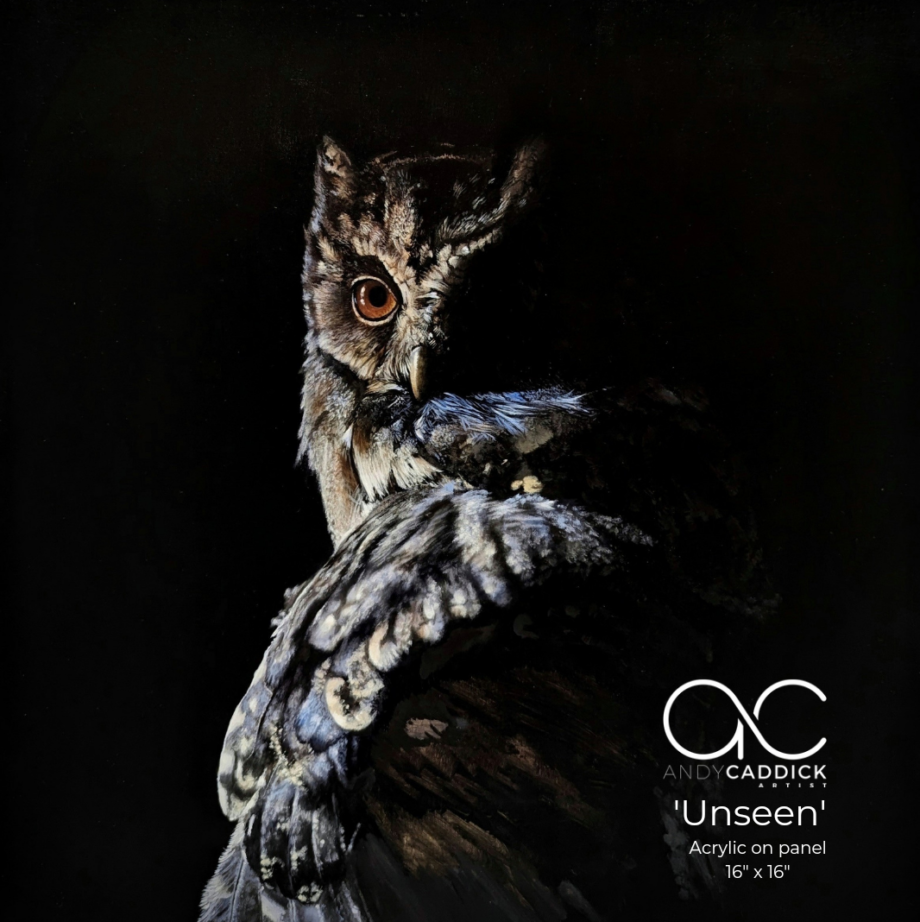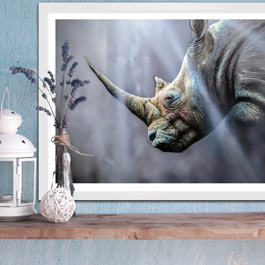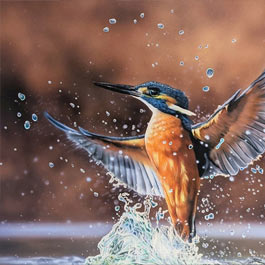 About Andy
When Andy Caddick was introduced to 22blocks, it came as a complete surprise that he was a self-taught artist. Not being judged beforehand is a privilege in the artworld and Andy knew that coming in, but we are a little different so not expecting this humble medical professional to be the creator of breathtaking, flawlessly executed works of art… that's on us.
There is something extraordinary with a mind that devotes itself to beauty and passion in a way that doesn't submit itself to the path and circumstances one was given. It is very rare and beautiful to see. Andy Caddick has one of those rare minds and we are honoured to work with him.
Looking at Andy Caddick's paintings is like taking the shape of an animal and running through the woods smelling the grass and trees and hunting for life. It only takes a glance to recognise a talent and his truly is a great talent.
Age 43, born in the heart of the West Midlands UK. On the surface, Andy is just like any other proud dad who loves Rock music, motorbikes and guitars. What makes Andy unique is the fact that he has an inborn talent that occupies his mind no matter what passions are allowed to flourish – his ability to see beauty and transcend it.
Working in advanced primary care, Andy found himself in front of an opportunity 6 years ago. He started working with a publisher based in the North of the UK and his first collection 'Out of Africa' was introduced to collectors and sold out upon release (2 of the paintings were sold before they were finished).
He became an independent artist in 2022 and started building his own online sales platform while adding to his body of work and concentrating efforts on expanding his brand. This year, his goal is to "push the boundaries of what he has done with his art previously" and "further expand and experiment with the emotional connection and meaning" that his paintings often convey.
Many of Andy's pieces have been published in national and international publications, not only his stunning airbrush paintings but also his traditional works. He is also the founder and owner of an online teaching academy specialising in realistic wildlife paintings. It has long been a goal of his to offer not only inspiration but also learning experiences and mentorship to other artists, which is why he thinks of his teaching academy as one of his proudest achievements.
On Instagram | Visit AC Art Academy
The Essence Of True Emotion
"Art that goes beyond the visual. A connection of emotions and lifes journey to some of the worlds most incredible animals."
Wildlife Art That Transcends Reality
Original Paintings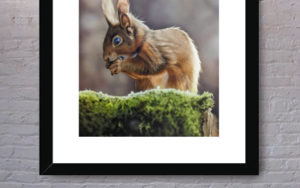 Framed Canvas Prints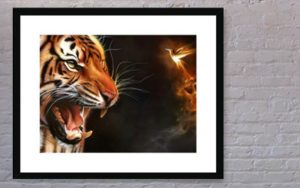 Limited Edition Print Series